Changsha Easchem Co.,Limited
Country:

China (Mainland)
Business Type: Lab/Research institutions

Mr.Andrew Liao
Tel: +86-731-89722861 89722891
Fax: +86-731-89748861
City: Changsha
Street: 2/F-4/Bld Colorful Palace, No.605 Changsha Ave, Yuhua Area Changsha Hunan China.
MaxCard: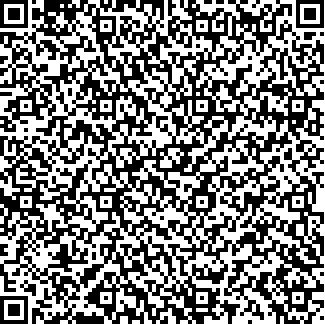 Cis-1,2,3,6-tetrahydrophthalic Anhydride CAS 2426-02-0 CAS NO.2426-02-0
FOB Price: USD 20 /Metric Ton Get Latest Price
Min.Order: 20 Metric Ton
Payment Terms: L/C,D/P,T/T
Available Specifications:

First Grade(1-20000)Metric Ton

Keywords
(3ar,7as)-3a,4,7,7a-tetrahydro-2-benzofuran-1,3-dione
Cis-1,2,3,6-tetrahydrophthalic Anhydride
Cis-4-cyclohexene-1,2-dicarboxylic Anhydride
Quick Details
ProName: Cis-1,2,3,6-tetrahydrophthalic Anhydri...
CasNo: 2426-02-0
Molecular Formula: C8H8O3
Appearance: detailed in specifications
Application: An important raw material and intermed...
DeliveryTime: Within ten working day time
PackAge: 25kg/bag
Port: Shanghai Port
ProductionCapacity: 20 Metric Ton/Day
Purity: ≧96.0%
Storage: Store in dry, dark and ventilated plac...
Transportation: By Sea or Air
LimitNum: 20 Metric Ton
Heavy metal: Not Exceed
Grade: Industrial Grade
Superiority
3,4,5,6,-Terahydrophthalic Anhydride (TMMA)
3,4,5,6,-Terahydrophthalic Anhydride (TMMA)

CAS NO: 2426-02-0

Number: B1002

| | |
| --- | --- |
| Chemical formula: | C8H8O3 |
| | |
| Molecular weight: | 152.15 |

Yellow flaky solid,≧96.0%

This product is mainly used in insecticides, chrysanthemum lipid pesticide intermediates, unsaturated polyester resins, hardener of epoxy resins and plasticizers.

25kg/bag

This product shall be airtight, out of the sun, moisture-proof and away from heat. The storage period is one year.
Details
CAS Number

2426-02-0

Product Name

Cis-1,2,3,6-tetrahydrophthalic Anhydride

Synonyms

(3ar,7as)-3a,4,7,7a-tetrahydro-2-benzofuran-1,3-dione;

3,4,5,6-tetrahydrophthalic Anhydride;

3a,4,5,7a-tetrahydro-2-benzofuran-1,3-dionato(2-);

4,5,6,7-tetrahydro-2-benzofuran-1,3-dione;

Cis-1,2,3,6-tetrahydrophthalic Anhydride;

Cis-cyclohex-4-ene-1,2-dicarboxylic Anhydride;

Cyclohexene-1,2-dicarboxylic Anhydride; Tetrahydrophthalic Anhydride;

Thpa; 3,4,5,6-tetrahydrophthalic Anhydride;

Cis-4-cyclohexene-1,2-dicarboxylic Anhydride;

Cyclohexene-1,2-dicarboxylic Anhydride

Molecular Formula

C8H8O3

Molecular Weight

152.1473

InChI

1/C8H8O3/c9-7-5-3-1-2-4-6(5)8(10)11-7/h1,3,5-6H,2,4H2

EINECS

213-308-7;201-605-4

Physical Data

Appearance

White To Cream Crystalline Powder

Density

1.289g/cm3

Melting Point

98-102ºC

Boiling Point

302.3 ºC at 760 mmHg

Flash Point

146.1 ºC

Solubility

REACTS in water